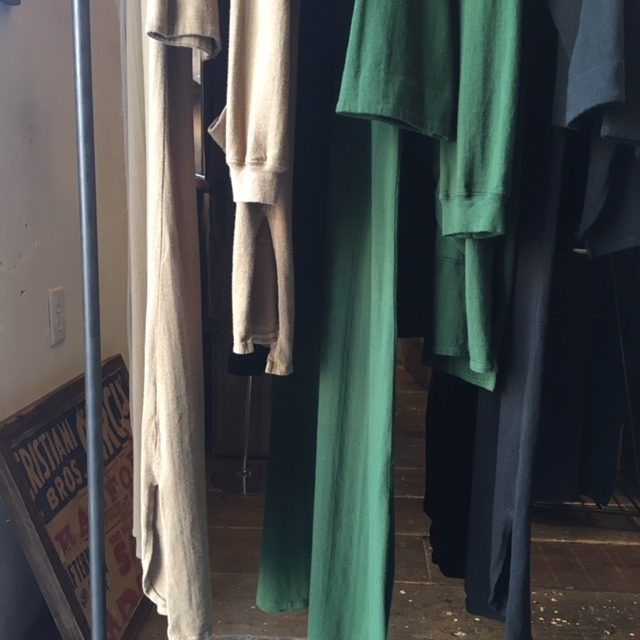 In order to create durable clothes with atmosphere, even after the product is made, we put in a lot of time and effort.
One of them is product dyeing, which involves dyeing the fabric slowly knitted with an old knitting machine. Although the colors are different,
I am conscious of colors that are deeply familiar. After about 20 years of product dyeing, I have learned that
If you use good fabrics, the colors will blend in nicely. Communication with the dye factory is also important.
When requesting dyeing, my partner will visit the site and have a meeting with the craftsman. This method has changed about 20 years since its founding
No, and it will not change. After about 20 years, I tend to get used to it and make requests over the phone instead of going to the site.
There, my partner said, "I want to dye it in a better color than now."
That's the way buddies do it.
Occasionally, I will report with high tension, "Well, it feels good this time! It feels good!" (scary scary)
My partner often says, "Even if you use the same old-fashioned loop knitting machine to make the fabric, the texture of the fabric will change depending on the yarn used, the knitting settings, the craftsman's technique, the dyed color, and the brand's ideas. I think that is a characteristic of a brand that uses a loop knitting machine."
I think so.