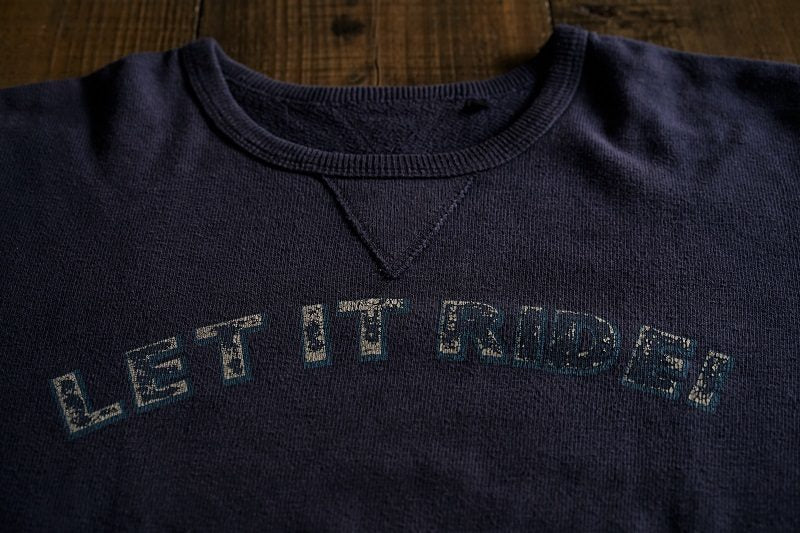 In fact, it is an original sweatshirt that has been worn for 7 years.
When we are particular about fabrics, we are also particular about dyeing colors and printing methods. For example, if you don't pay attention to the printing method, the printed part will be strangely floating. The print shop that prints DF's prints has a very high level of printing technology.
The encounter (reunion) with such a print shop was at a local gas station that my partner happened to visit shortly after the company was founded.
The print shop was someone I worked with at my previous job, and I hadn't even contacted him since I started my business.
When my buddy was refueling the car, the print shop said, "H-san!! What are you doing here? It's been a long time."
Buddy: "Oh, President! It's been a long time!"
Print shop ``Mr. H, do you have your own brand?''
Buddy: Yes! That's right, we're doing it together!
Print shop ``What, you're cold!
After that, I had a lot of consultations, and that led me to a print request, which is the current situation.
For print requests, my partner comes to the site every time and has a meeting, but the more he prints, the more advanced his skills are, and he responds to our requests.
It's a printing method that makes it look good enough to wear and wash repeatedly, and changes over time.
The first thing my buddy always says when he comes home with the finished prints is, "No, no, it's pretty good this time too!!" (laughs).
Upper row When new
Lower row 3 years old