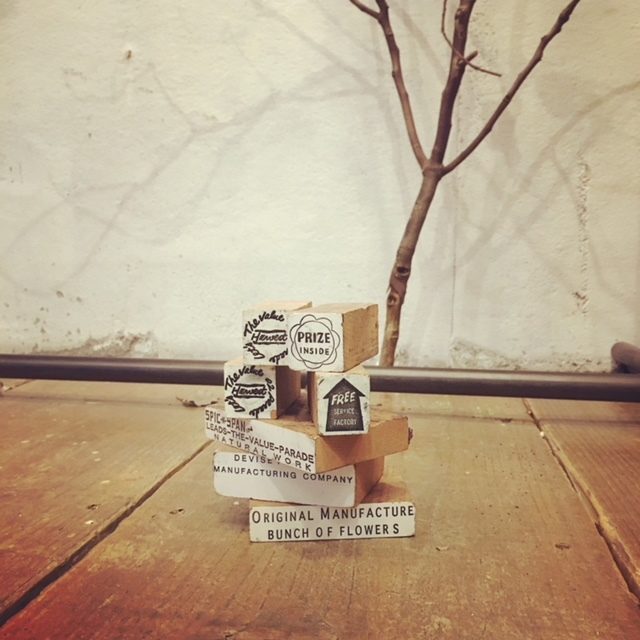 When my partner and I launched the brand, we made as many things as possible ourselves.
From the print version to the shooting set!
Some of them are still in use today. It is a rubber stamp used by the company.
At that time, my partner said to me, "Do you have a company rubber stamp that you use when you create production and sales materials?"
Buddy: "Yes."
Me: "Even with rubber stamps, it's different from beautiful stamps that look like they're a restricted item.
Partner "???"
I said, "Do you understand?"
Aibo: "I don't know" (laughs)
I: "A rubber stamp that looks like handwriting!"
Buddy: "Well, I don't know, but why don't you try drawing it yourself?"
Me: "Can I make a rubber stamp out of something I draw?"
Partner "I'll go to the stamp shop and ask, maybe you can do it."
My partner went to a hanko shop and consulted.
Then I made some small prints and took them to a stamp shop.
At that time, the stamp shop who saw the print said, "Isn't it like this?" (laughs).
It seems that it was the first time to turn a handwritten print into a rubber stamp (laughs).
The rubber stamp was completed in about 10 days. More than 10 years later, I still use it occasionally.
I'm here.
At that time, even clothes were stamped with rubber stamps and sold.