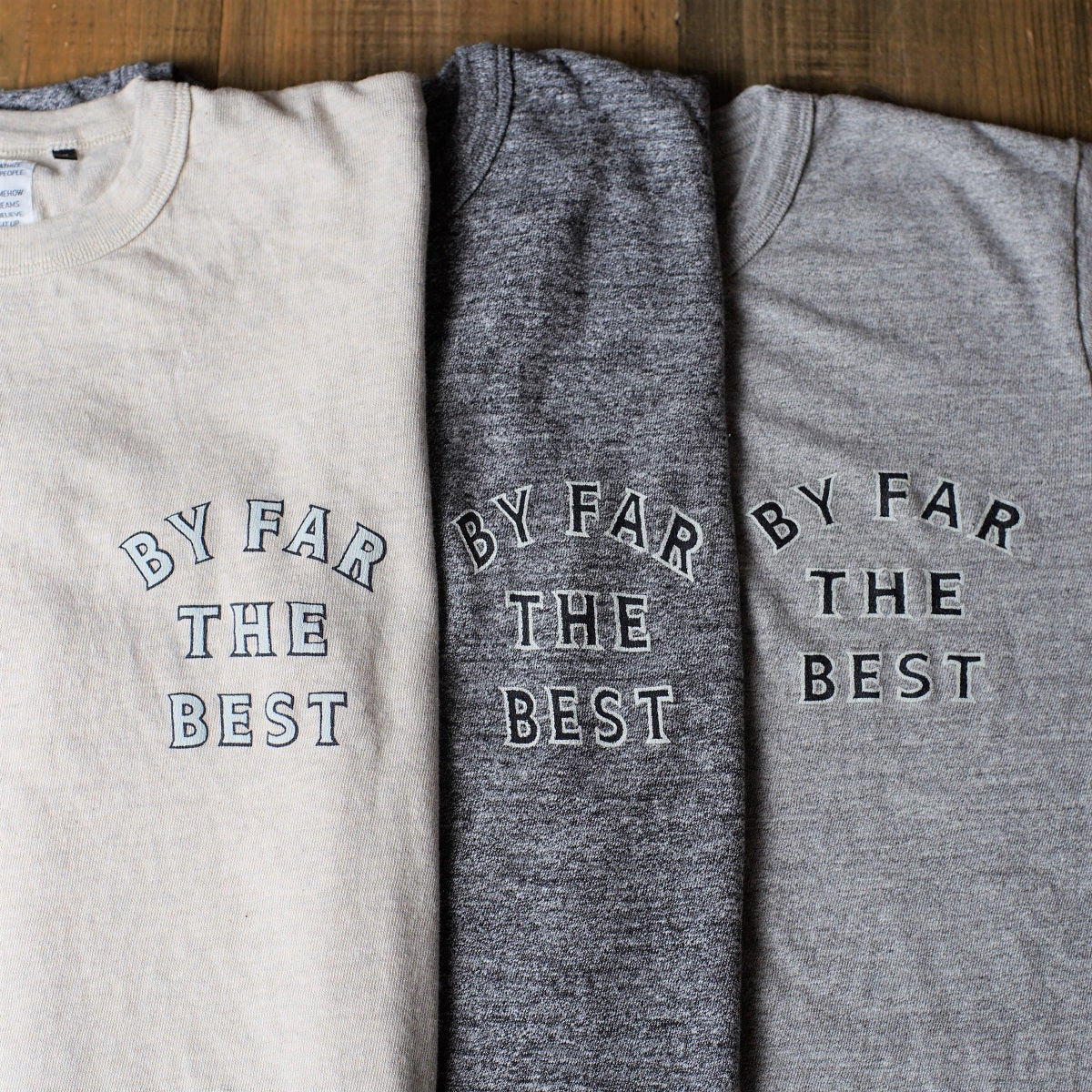 Click here to purchase products → BY FAR THE BEST heather print T-shirt
Newly arrived printed T-shirt, DEVISE FACTORY has been a popular material for many years, and the fabric is the softest and most comfortable T-shirt in the lineup.
The design of the print is hand-written by our company HAYASHI, and the print is hand-printed at a print shop that we have been working with for about 20 years. The longer you wear the product, the more you can enjoy the aging of the material as well as the print!
Tagaga is a T-shirt, but DEVISE FACTORY products are finished with good old methods that require time and effort, such as "materials", "patterns that shape clothes", "printing", and "washing work".
that's why
In fact, even if it's been 12 years since you've worn a printed T-shirt, the neck doesn't get twisted, and the print looks better than a new one, giving you a vintage look!
Even after time passes, the important thing is comfort and good quality.
It may be difficult to see in the image, but T-shirts and sweatshirts that have been worn for over 10 years are displayed in the DF store!
↓

This is a DF T-shirt that the staff actually wore for 11 years.